Garden State Spacemodeling Society of New Jersey
National Association of Rocketry Section 439
Next Launch
10am prompt
(If any GSSS event is canceled, an email notification is sent to the mailing list. Please be advised that if Trump is present at his golf course in Bedminster the launch must be canceled, sometimes without notice.)

Jackson Hobby to Close
Oct 9, 2018
We received this email from Frank at Jackson Hobby Shop
New Discounts
Can you please post on your Web Page and Newsletter that Jackson Hobby Shop is closing and up for sale. The business was started in 1969, a lucrative Hobby Shop and one of the oldest in NJ. The lease was extended till years end and I will be retiring .  ‪On 12/31/2018‬  the store will close . We are looking for a buyer to keep the store open and continue to keep the legacy going. Anyone that is interested can contact Frank at ‪732-364-3334‬ or send me an email at jacksonhobby@aol.com and mark it att. Frank .              
Anyone that has ever been in the store knows that we have an extensive amount of inventory for all facets of the hobby. For all of my customers and friends, which are more like family, this is a sad time in my life and one that I am sorry to see happen, but because of recent health problems are forced to retire.
Thanks again for all the wonderful years this has given me and all the tens of thousands of friends I have made over the years. It's been my pleasure to serve you.
Frank Gustafson
Jackson Hobby Shop
‪2275 W. County Line Rd. Bennetts Mills Plaza‬
‪Jackson NJ 08527‬
‪732-364-3334‬
jacksonhobby@aol.com

SALE SALE SALE

NEW DISCOUNTS

10 TO 70% OFF SELECT ITEMS

50% OFF ALL NITRO ENGINES AND GAS ENGINES (INCLUDING PARTS)
30% OFF ALL NITRO FUEL             
20% OFF ALL PLANE ARFS AND RTF
30% OFF ALL WOOD PLANE KITS (NOT ARFS AND RTF)
70% OFF ALL REPLACEMENT PLANE PARTS (WINGS, FUSELAGES, RUDDERS, TAILS ETC)
30% OFF ALL AIRPLANE HARDWARE
30% OFF ALL ELECTRONICS (POWER PANELS, STARTERS) (ITEMS IN CASE)
30% OFF ALL ELECTRIC MOTORS, ELECTRONIC SPEED CONTROL AND ACCESSORIES FOR PLANES  
30% OFF ALL WOODEN BOAT KITS
20% OFF ALL READY TO RUN BOATS
60% OFF ALL BOAT HARDWARE
70% OFF ALL HELI PARTS (NOT HELIS)
40% OFF ALL CAR PARTS (NOT CARS) R/C PARTS
20% OFF ALL ROCKETS AND ACCESSORIES
40% OFF ALL ROCKET ENGINES
20% OFF ALL PLASTIC MODELS AND ACCESSORIES
30% OFF ALL PLASTIC MODEL PAINTS AND BRUSHES
40% OFF ALL DIE CAST
30% OFF ALL TOOLS AND ACCESSORIES
70% OFF ALL CRAFT KITS AND SUPPLIES
50% OFF ALL TRAINS AND ACCESSORIES
20% OFF ALL RADIO GEAR (SERVOS, RECEIVERS, EXTENSIONS, RECEIVER BATTERIES ETC)

STORE STOCK ONLY
NO RETURNS
NO SALE ON CONSIGNMENT ITEMS
Photos from the May Launch
May 30, 2018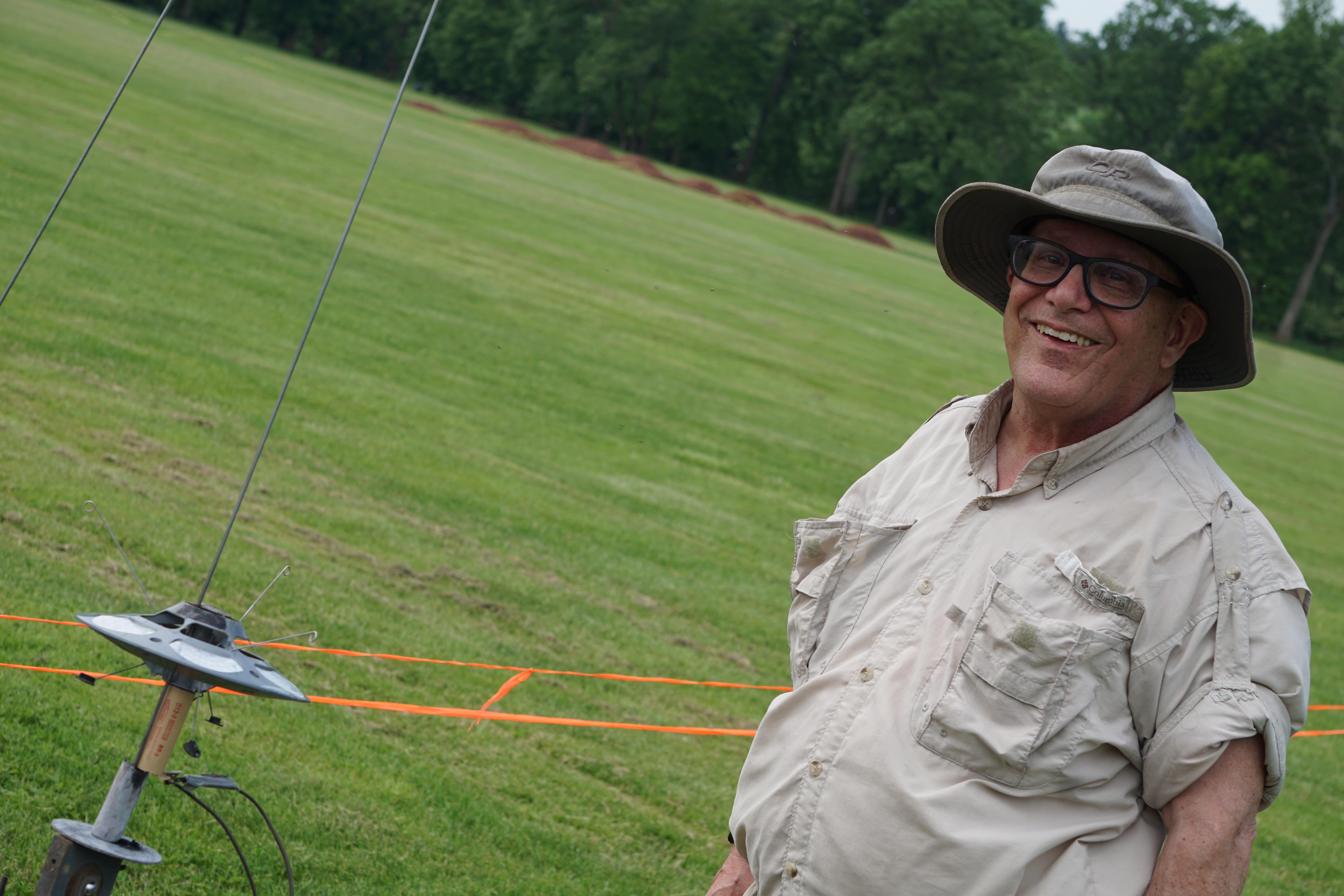 Cynthia Sinnot also shared a very nice Google Photos Album of the May Launch. Check it out.
Important notice on how launches are run
September 27, 2017
Launches are run by volunteers. Most launches this is just Arnie (our club President). If other flyers don't show up to fly and help set up the range the range won't open and/or may close early. Flyers should please try to show up by 10am. Also, there are some changes to how the launches will be run going forward.
If no one shows up to fly by 10:30am the range will be shut down early.
The range will not be opened until other flyers show up to help setup the range.
When those present say they are finished launching the range will close.
All launching is cancelled if Trump is at his golf course in Bedminster, We are not always notified until we get to the park so a launch cancelation notice can not always be sent.
Nov/Dec 2016 and Jan/Feb 2017 issues of The Launch Rack
January 20, 2017
Happy New Year! The Novemner/December 2016 and January/February 2017 editions of the The Launch Rack are now available for download. The LaunchRack recently won the NAR LAC Newsletter Award! Remember, members get copies of the LaunchRack before anyone else. To get copies emailed or mailed to you when they become available please join GSSS. Please see our membership page for more information.
2016 GSSS Memberships
February 10, 2016
GSSS Members -- Have you updated your GSSS Membership for 2016? If not we'd love your continued support. GSSS Memberships are very reasonably priced and we can now process and accept payments online for your conveniece. Please consider renewing today! Please see our membership page for more information.
2016 Launch Calendar Updated
January 14, 2016
We've posted the GSSS club launch dates for 2016. Please note there is no September 2016 launch this year.
January/February 2016 issue of The Launch Rack
January 4, 2016
Happy New Year! The January/February 2016 edition of the The Launch Rack is now available.
November/December Issue of The Launch Rack
November 1, 2015
The November/December 2015 edition of the The Launch Rack is now available!
October Launch Video
August 25, 2015
David long set us a really nice video of the October GSSS Launch this weekend. If you missed it check it out.
September/October Issue of The Launch Rack
September 2, 2015
The September/October 2015 edition of the The Launch Rack is now available. This issue has a lot of important information for GSSS Members including information on electing new club officers and an online survey on competition rocketry we'd like members to take. Check it out.
August Launch Videos
August 25, 2015
Adam and Josh sent in some videos they took at the August launch including some cool slo-mo video of an upscale mosquito with a bit of a flight anomaly. Thanks guys!
August Launch Videos
August 23, 2015
Andrew sent in some videos from the August Launch. You can check them out here
Beautiful Day For a Launch
August 22, 2015
A nice day to fly some rockets. If anyone has any photos of the launch you'd like to share with us for posting here or inclusion in the Launch Rack newsletter please send them to us at gssshq@gmail.com. Thanks!
Please Help Support GSSS
August 3, 2015
Garden State Space Modeling Society (GSSS) is the longest standing model rocket club and NAR section in NJ. We are accepting new members interested in model rockety and have a special new-member rate for the remainder of 2015. Becoming a member helps support the club. It helps maintain our launch equipment so we can continue to hold monthly launches that are free and open to flyers and spectators of all ages. It also helps us support our website and newsletter so we can continue to keep our members informed and hopefully entertained.
GSSS memberships are very reasonably priced. Annual membership dues are only $5 for Junior members (under 16), $7 for Leader members (16 through 20), and $10 for Sernior members (21 and older). Membership runs a full calendar year. Because the year is a little more than half over, memberships are now offered at a discounted rate. Junior membership for the remainder of 2015 is only $3, Leader membership is $4 and Senior membership is $5. Members can choose to receive our newsletter electronically for free or printed and mailed for a small additional fee.
If you are interested in joining check out our membership page where you can find an online membership application or download a copy for printing and mailing. We accept checks, money orders and, now, PayPal to make paying membership dues easy.
We hope you will consider becoming a GSSS member. If you are already a member thanks and to everyone, happy flying.
GSSS Now Accepts PayPal
July 31, 2015
GSSS Now accepts PayPal as an option for paying your membership dues. We still accept checks as well. More information is available on the Membership Page
July/August Issue of The Launch Rack
July 2, 2015
The July/August 2015 edition of the The Launch Rack is now available. Check it out and have a happy and safe 4th of July.
RSS Feed Now Available
June 6, 2015
We now have an RSS Feed available. All GSSS news is available if you subscribe via this feed. You can use this link or click the orange RSS icon at the top of the news. If this is new to you then check out this explanation on Wikipedia.
May Launch Photos
May 24, 2015
Drew sent us some photos and videos he took at the May launch. One has onboard video of his rocket having a not-so-perfect flight. Never fear, Drew says he can fix the rocket and it will fly again! Check them out here
Great Day for a Launch!
May 23, 2015
If you have any photos you'd like to share you may email them to us or tweet them to our new Twitter account, @gssshq. Follow us for launch announcements, photos or to ask us questions.
Rocket Rebels
May 9, 2015
Congratulations to the team from Lodi High School from Lodi NJ on making it to the finals of the 2015 Team America Rocketry Challange. They were one of the 100 finalists out of over 700 teams in the country and placed 23rd overall. Well done!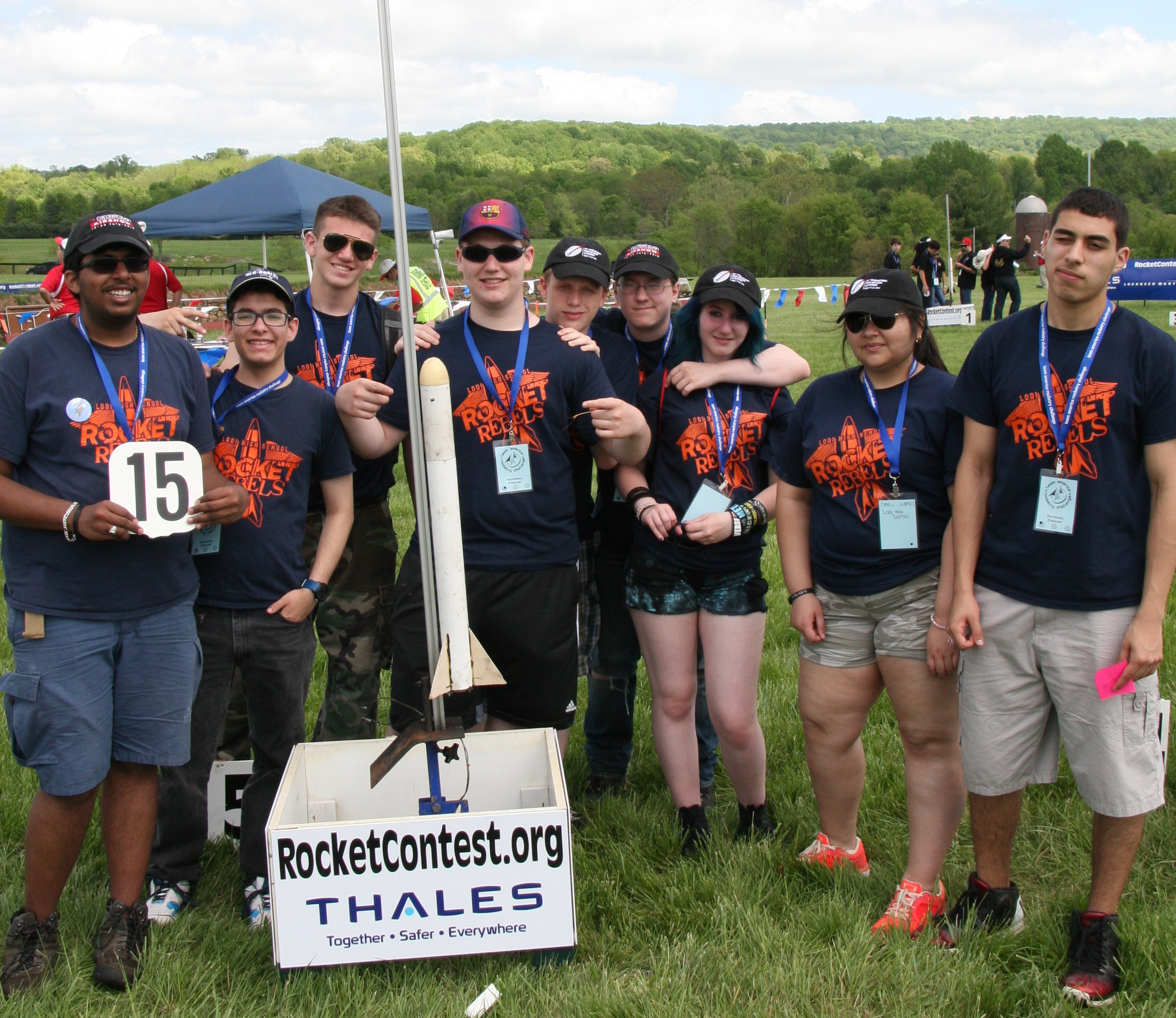 May/June Issue of The Launch Rack
May 5, 2015
The May/June 2015 edition of the The Launch Rack is now available with the second part of the Centuri Flying Saucer article.
---
For older news go to the Old News Archive
---